TANET currently provides IT SUPPORT for more than 40 different Industry Verticals.
By utilizing an analysis and tailored approach to each technology partner, our IT Support is setup in away that fits your needs, budget and future requirements.   A focus on security, compliance, best practices, network expertise and client communication are what drives us forward.  TANET's IT Support is considered one of the best.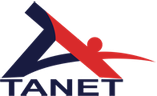 HEALTHCARE
SECURITY AND COMPLIANCE
IT SUPPORT FOR HEALTHCARE
Responsive and security focused IT SUPPORT that knows and understands the healthcare field.
ENGINEERING
SECURITY AND ACCESS
IT SUPPORT FOR ENGINEERING
Flexible data storage license management and high powered solutions that are designed for the task.
NON PROFITS
SAVINGS AND SECURITY
IT SUPPORT FOR NON PROFITS
TANET provides IT Support for various Seattle non-profits and offers high level support while meeting the needs of a fixed budget.
CONSTRUCTION
MOBILITY AND RELIABILITY
IT SUPPORT FOR CONTRACTORS
Providing mobile solutions for data and computing access in the field.  TANET's IT Support leverages dedicated cloud environments for 99.9% uptime.
LEGAL
SECURITY AND COMPLIANCE
IT SUPPORT FOR LEGAL
Providing real document storage and management solutions while maintaining compliance and security parameters that meet compliance regulation.
AUTOMOTIVE
RELIABILITY AND MOBILITY
IT SUPPORT FOR AUTO DEALERSHIPS
Providing responsive IT Support and reliable solutions for everyday usability.  Focus on your customer and not your technology.
RETAIL
COMPLIANCE AND RELIABILITY
IT SUPPORT FOR STOREFRONTS
PCI Compliance and Daily uptime to keep your business running.  Our responsive services are available 24/7.
SERVICE
RELIABILITY AND RESPONSIVENESS
IT SUPPORT FOR SERVICE ORGANIZATIONS
Service based businesses that need to have flexible IT Support Solutions and a roadmap for the future.
MISC
SECURITY AND KNOWLEDGE
IT SUPPORT FOR ANY ORGANIZATION
TANET's expertise and knowledge allows us to support more than 40 different industry verticals here in Seattle.  Let us tailor a plan to help you run a more efficient organization.